Make your house a loving house for the summer with home décor ideas. When summer started you need to make your house a home by making different changes. For a better summer bring all the cool colors in your home. Better to add a piece of furniture near the window to enjoy the summer rains. For making the house breezy through out the summer always go for light curtains.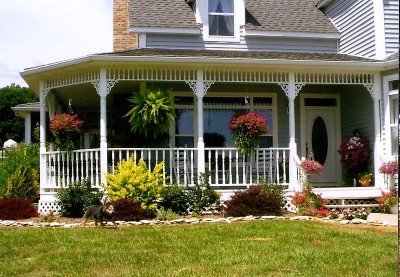 Beautiful Summer House
Buy bed sheets of new bright colors for a fresh look of your bed room for the summer season. You can also embellish clear bottles filled with water to the window sill, so that when sun shines on them they will reflect different colors. This reflection of colors also included in home décor. Covers of the throw pillow should be of fun color because these colors will also reflect home décor image. Basically home is a place where you can customized and be comfortable. It's better to get some vases and put beautiful colored flowers in them for the whole summer. These flowers will give you a sense of refreshment in your home.
When ever you want to renovate the home or to renewed the home décor always re-arrange the present furniture. Some times the oldest pieces of furniture can look amazing if you place them on the best places. When ever you want to renovate any item with a new one then always think and get an idea of what should be the best place for that item in you home.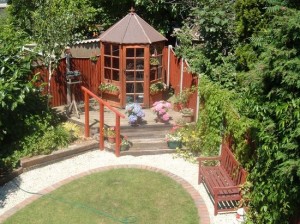 Japanese Garden Summer House