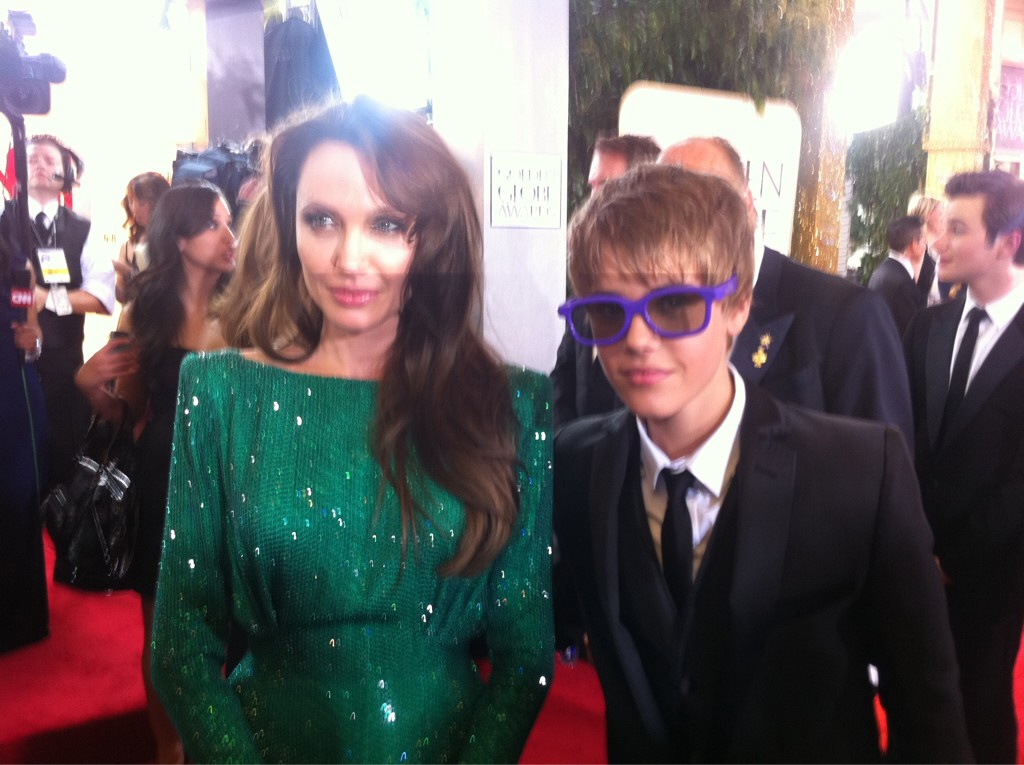 Angelina Jolie tried to adopt Justin Bieber, basically
One of the very few things I like about Justin Bieber is his near obsession with dark women. I'm a dark woman myself, so I always appreciate when a man avoids the all-too-standard "Hollywood blonde" thing and has a serious brunette fetish. Bieber adores women with coloring like Selena Gomez, Kim Kardashian, and Halle Berry. He even name-checked Halle on the Golden Globes red carpet as the woman he most wanted to meet. The Bieb likes his girls dark. So what's he doing with Angelina Jolie?!? Yes, she's a brunette, but her skin is much too ivory for a boy who likes some chocolate in his milk. Easy joke: Angelina is trying to adopt The Bieb.
According to
Us Weekly
, one of the Bieb's friends snapped the photo of Jolie and Bieb, and it sounds more like he wanted to meet her:
Is Angie a Belieber? Angelina Jolie met fellow superstar Justin Bieber on the red carpet at Sunday's Golden Globe Awards at the Beverly

Hilton Hotel

in Beverly Hills.
Bieber's pal "jonmchu" posted a TwitPic of the big-time encounter the next day. Serene Jolie, 35, who wore a sequined green Versace gown, towered over Bieber, 16, wearing

D&G

and oversized 3D purple sunglasses.
The teen phenom was starstruck at his first-ever Globes. "Backstage at the Golden Globes," Bieber Tweeted. "Everyone is here. This is nuts!!"
The singer name-checked a few of the A-listers. "Halle Berry was at my table. Badass…De Niro is the man…Yesterday was crazy. still kind of hard to believe who was in that room. Grateful!"
Do you think any of the Jolie-Pitt kids are into The Bieb? I can't see it. Are Zahara and Shiloh too young for Bieber (and pop music in general)? And I can't see Maddox and Pax (nor FAX) being into Bieber. In my mind, I see Maddox playing obscure French rap on his iPod. As for Pax… he seems like a books-on-tape kind of guy.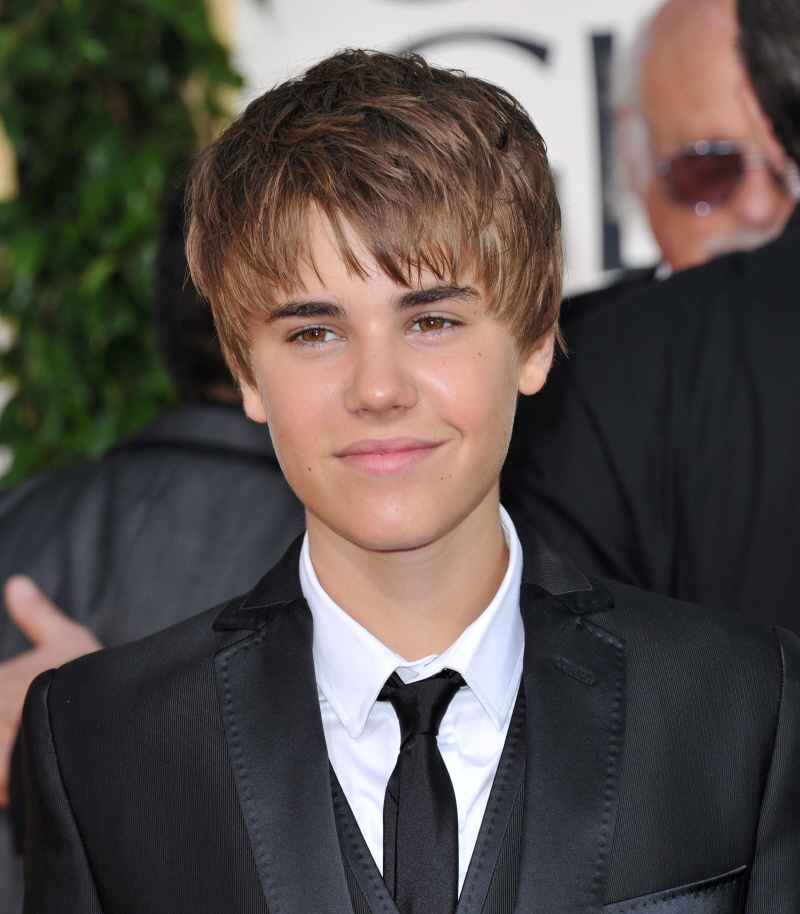 Angelina Jolie tried to adopt Justin Bieber, basically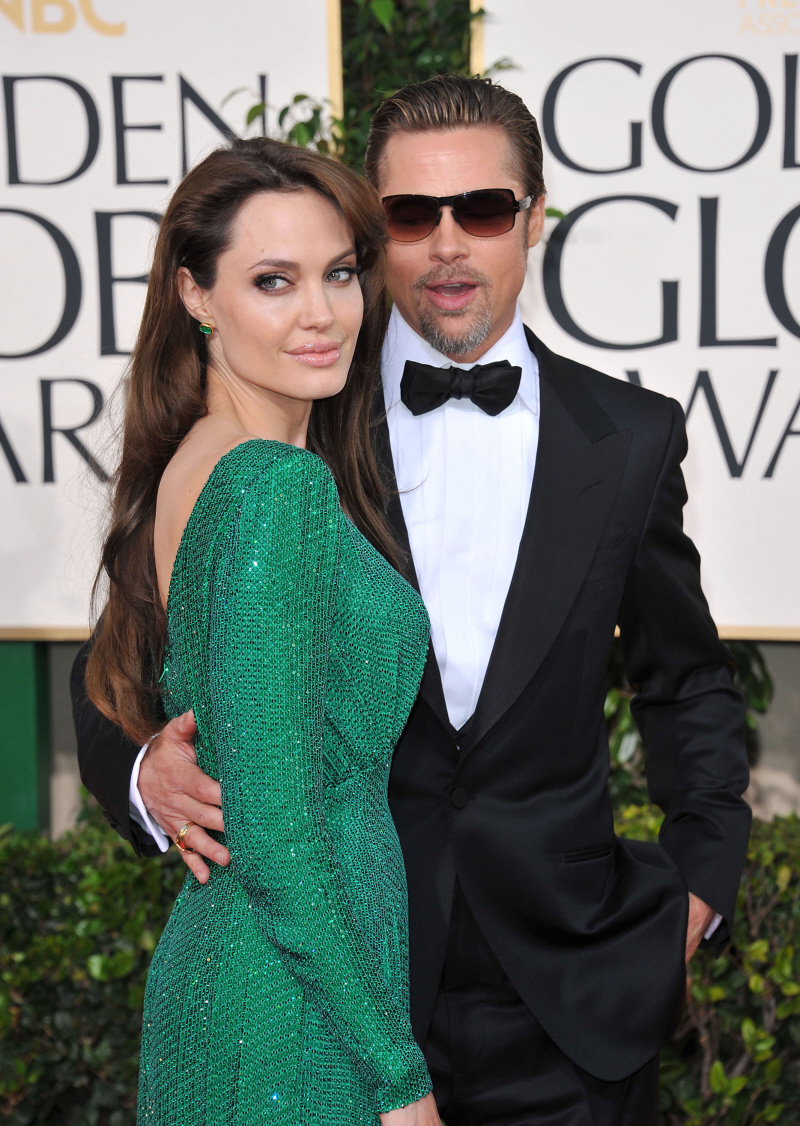 Angelina Jolie with brad pitt